Services
Our services will keep your business at the top of its game.
We provide playful solutions to our customers. Games are naturally engaging, fun and extremely usable. The same design principles can be applied to basically any business – advertising, real world events, web-based services, mobile apps and so forth.
Hit the right buttons, pick up your game and contact us.
*The prices do not include possible (extra) travel costs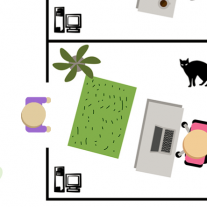 Our team took part into making this cool way to recruit new employees – A Recruiting game called "Pestihack". It is the first step of Codenomicon's summer-trainee recruiting process where the applicants must first solve a couple of problems before they can leave their contact information for their possible future employer.